GREEN CRYPTO MINING SOLUTIONS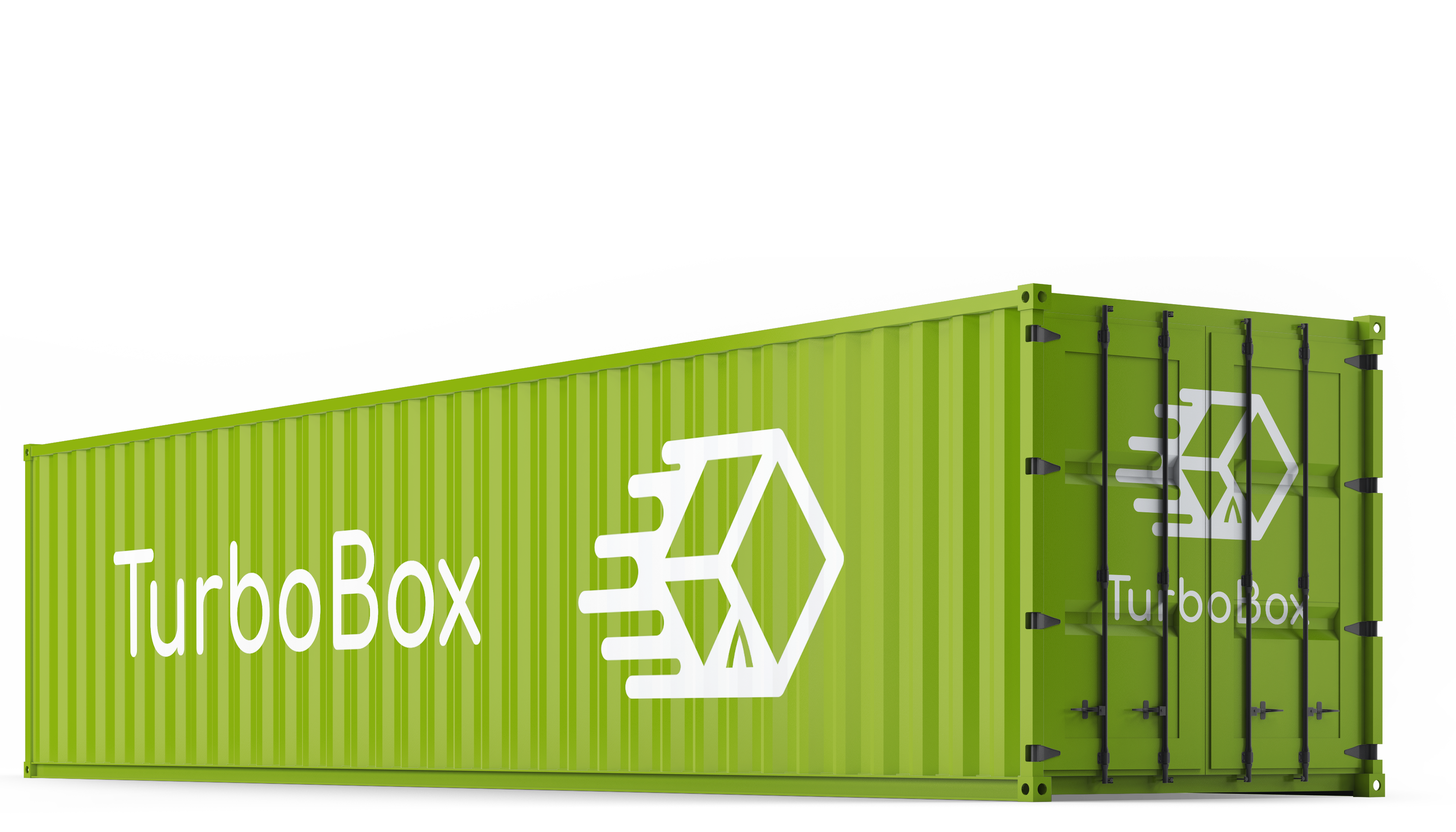 INTRODUCING TURBO BOX
Turbo Box is a plug-and-play mobile mining system that enables you to mine cryptocurrencies…anytime…anywhere.
The system fully integrates power, rack, cabling, lighting, control, monitoring & management, and includes a cooling system that is designed for optimal performance in harsh environments and extreme working conditions.
9 Reasons to Choose Turbo Box
Easy to Deploy
Pre-fabricated, Plug-and-play, Strong delivery capacity
24*7*365 Support
Sales and service offices all over the world, 24*7*365 support
Certification
Complies with ETL or
CE standard
Easy Maintenance
Quick mount pads and fans are simple to remove for maintenance and replacement
Easy to Deploy
Pre-fabricated, Plug-and-play, Strong delivery capacity
Flexible Financing
Installment, pool sharing, utility rebates, tax breaks
Low Cost
Lower cost per miner and
lower TCO
Energy Saving
100% Free Cooling, Heat recovery Environmental protection
High Reliability
Reliable components, 24*7*365 uninterruptible operation design
Turbo Box Configurations
Inlet air is cooled by the wet pad and then enters the container to cool the miners. Hot air is discharged by the exhaust fans installed on the other side of the container.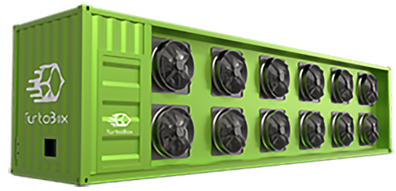 Read More
The heat exchanger separates the cooling system into two circuits: coolant and water. Cold coolant will be sprayed into the miners to remove heat. The heat within the liquid coolant will be transferred to the water within the heat exchanger where unwanted heat will be efficiently dispersed into the air by dry coolers.

Read More
Turbo Box Facts
0
% POSSIBLE FREE COOLING
Balance
Your Budget.
Your Resources.
The Environment.
Downloads
To download the TurboBox brochure, complete the form with your contact information and you will receive an email containing the brochure. If you do not receive an email, please check your junk mail and spam filter settings.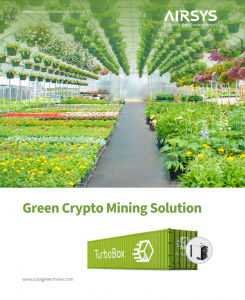 CONTACT INFO
7820 Reidville Road Suite 100, Greer, South Carolina, USA
Phone: (855) 874-5380